Is it ever too early to start thinking about cookies? Probably not, and we are going to take a look at Keto Christmas Cookies.
Now, I'm not normally a fan of snacking on the keto diet, and not a fan of snacking on cookies at all.
However, there are certain times in life when you just have to have a day off from being good.
Christmas and other holidays are definitely some of those times.
You don't have to be super tough on yourself all the time to stay a keto hero. Sometimes it's OK to stray off the path for a special meal or even a special day.
The trick is to have your treat and move on.
Start the next day back on your normal keto regime, there is no harm in having the occasional day off.
The only time this would become an issue is if your occasional day became many days.
You'll need to get right back onto your healthy eating plan in the morning.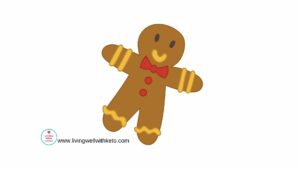 You have three main choices when it comes to dealing with the holidays in general and cookies in particular when you're following the keto diet:
Research and plan for some tasty keto cookies that you and your friends and family are going to love.
Plan ahead to have a day away from keto, otherwise known as a "Keto Cheat Day"
Plan to have the holiday fall on a carb day if you're keto cycling.
There's nothing wrong with any of those choices, it's all down to you and what you want to do.
There are some keto dieters who have health reasons for being on the keto diet. These people are going to want to stay in ketosis during the holidays.
It's this group of people who would do well to read up on some delicious cookie recipes, or treat themselves to some of the ready-made cookies that are now available.
Keto Cookie Recipe Books
There are many keto cookie recipe books out there, so you're going to be spoiled by choice. Always choose a recipe that uses a sweetener such as Erythritol.
This is a natural sweetener, and won't cause a spike in your blood/glucose levels.
I love the idea of a blank recipe book, as it gives you the opportunity to hunt down your favourite recipes gather them together. Plus you'll be able to reach for the recipes without having to go back online.
This blank book would make a great gift for friends and family members who love to cook and bake and want to collect their Christmas recipes and cooking traditions- making it easy to save their favourite keto recipes.
Merry Christmas: Blank & empty DIY journal for the winter holiday season to write in, collect all your favorite recipes | create your own personalized … christmas time cookbook | family keepsake
You could even treat yourself to this!
---
Homemade Keto Cookies
If you've filled your new keto recipe book with delicious cookie recipes, you will inevitably need to stock your store cupboard with some keto cookie friendly ingredients.
We recommend that you stay away from artificial sweeteners. A sugar substitute that tastes great is erythritol
It's a natural product with none of the bitter aftertaste of some sweeteners. It's very easy to use in baking too.
We've put together some of the best erythritol products here.
Wheat flour is not keto friendly, so many cookie recipes suggest almond flour or coconut flour.
There are other substitutes for wheat, but these are two most popular.
---
Flours
Anthony's
Anthony's is a big name in alternate flours, and this is a premium product at a very affordable price.
It's a 2lb(907g) packet, so should keep you in christmas cookies until well into the new year.
Made from 100% natural , steam pasteurized California Almonds
Anthony's Almond Flour Blanched, 2lb, Batch Tested Gluten Free, Non GMO, Vegan, Keto Friendly
Anthony's organic coconut flour.
This packet is an amazing 4lb (1.81kg) and packed full of healthy fiber and protein.
Anthony's Organic Coconut Flour, 4lbs, Batch Tested Gluten Free, Non GMO, Vegan, Keto Friendly
---
---
Keto Cookie Cookbooks
The internet is a great source of recipes, but sometimes it's nice to have a book to look through when you're deciding what to bake.
There is a lot of competition when it comes to keto cookie books.
This one is written by the bestselling author of The Keto Instant Pot Cookbook, Indian Instant Pot Cookbook, and Instant Pot Fast & Easy
It's full of delicious low-carb desserts, cookies, baked goods, and other treats for people following the keto diet.
Keto Fat Bombs, Sweets & Treats: Over 100 Recipes and Ideas for Low-Carb Breads, Cakes, Cookies and More
Urvashi Pitre certainly knows how to put fast, simple and tasty recipes together.
---
Cookie Mixes
If making cookies from scratch really isn't your thing there are many keto friendly mixes that will have your house smelling of fresh keto baking in no time.
Good Dee's
This company has a great range of cookie mixes. You're going to find a few here that you love. Tastes vary, but these two are the best in my opinion!
If you don't have the time to gather different ingredients together, these are amazing and couldn't make keto baking any easier.
Good Dee's Peanut Butter Cookie Mix – Low Carb, Keto Friendly, Diabetic Friendly, Sugar Free, Gluten Free
Chocolate Chip Cookie – Good Dee's
While peanut butter cookies deserve a medal, it has to be said that these are delicious too!
Good Dee's Chocolate Chip Cookie Mix – Low Carb, Keto Friendly, Diabetic Friendly, Sugar Free, Gluten Free
---
Ready-Made Keto Cookies
This last category is for those of you who don't want to bake at all – pass me the cookie bag please!
The world of keto friendly cookies has moved on a great deal over the past few years, and there is now a lot of choice.
However, I wouldn't recommend that you kept cupboards full of these ready-made cookies. That would be too tempting.
As an occasional treat, and especially over the holidays, there is no harm in enjoying these. There is no need to be super strict with your keto diet for every day of the year.
So, you've been warned. Feast your eyes on these!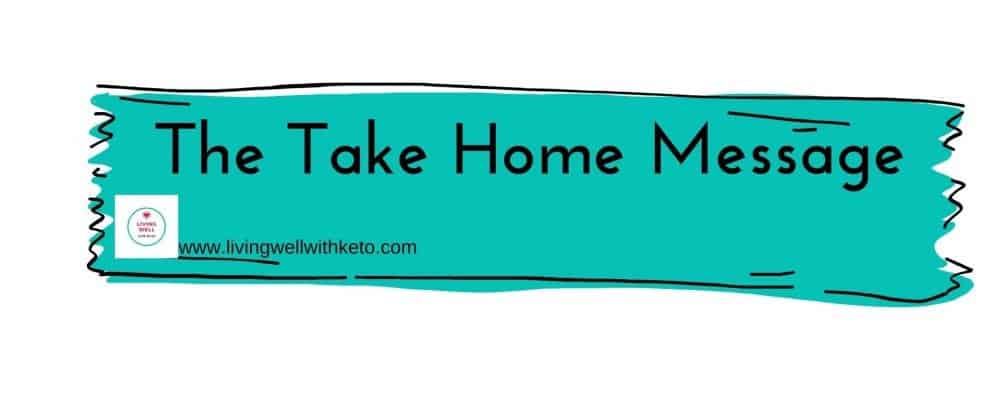 Some days, especially holidays or special events, may mean that you'd like to enjoy a few keto cookies.
You can spend some time on the internet, and get some amazing recipes for just the sort of cookie that you're thinking of.
If you do this, it's a great idea to put all your recipes into a book, and have them to hand. Personally, I've found that trying to bake while reading from my laptop is not the easiest way to go.
Also, you won't want to lose a recipe that you found was amazingly simple and tasty.
Alternatively, you could buy a recipe book, and there are a lot of good ones out there. These will very often contain recipes for other sweet treats too.
Cakes, desserts, pancakes and cookies are very often found in the same book.
You will need to plan ahead if you haven't done any keto baking before. There are a few ingredients that you may not have used in your baking.
Mixes are more expensive, but they taste every bit as good as homemade.
However, if you think you'd like to change the ingredients a little to suit your taste, you're going to have to stay with making your own.
Finally, there is always the option of buying ready-made keto cookies.
These can be very tasty, and we don't recommend that you fill your store cupboards with dozens of packets. Only order what you want to eat for that day.
Regular readers will know that I'm not a fan of wasting your tiny carb allowance on foods that are not nutritionally dense.
If you did this regularly, you would have to miss out on some healthy foods to keep within your daily carb allowance.
However, for those special holidays or a family celebration, it does no harm to enjoy something sweet as a treat.
Make sure that you plan this especially if you are on a keto cycle diet.
With a little thought you can arrange to have your cookie enjoying day during one of your times away from keto.
There is always the option of having a keto cheat day which will give you the opportunity to enjoy a few cookies without throwing your entire keto diet away.
It's all about forward planning, and a little of something you like is good for you.