Discover all the amazing benefits of starting your day with a Bulletproof coffee recipe (keto)
Would you like to start your day with a drink that gives you all this?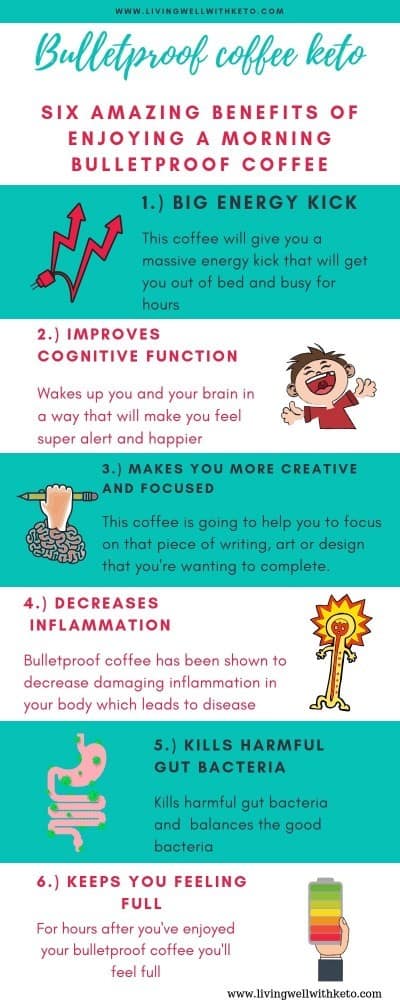 Gives you a big energy kick that you'll feel for hours
Improves cognitive function
Makes you more creative and focused
Decreases damaging inflammation in your body which leads to numerous health problems
Kills harmful gut bacteria, and balances healthy bacteria
keeps you full for hours
If these are the sort of benefits you'd like from your morning coffee, this bulletproof coffee recipe (keto) is for you.
Is bulletproof coffee healthy?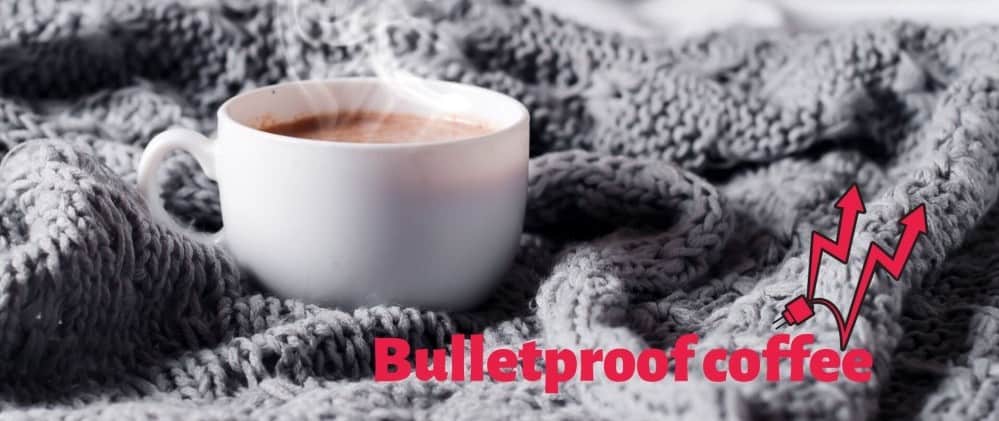 Just take a look at the ingredients, bulletproof coffee is all about two amazing and healthy foods:
Coffee
Coffee has been shown to protect against heart disease and lower your chances of type 2 diabetes, Alzheimer disease, Parkinson's and depression.
And here's some science to back up the claim that coffee makes you happier by increasing dopamine in your brain (1)
So, the fact that coffee is the stimulant of choice for so many people isn't going to be a surprise to anyone, but by adding a few extra ingredients, coffee can be taken to a whole new level of greatness!
MCT oil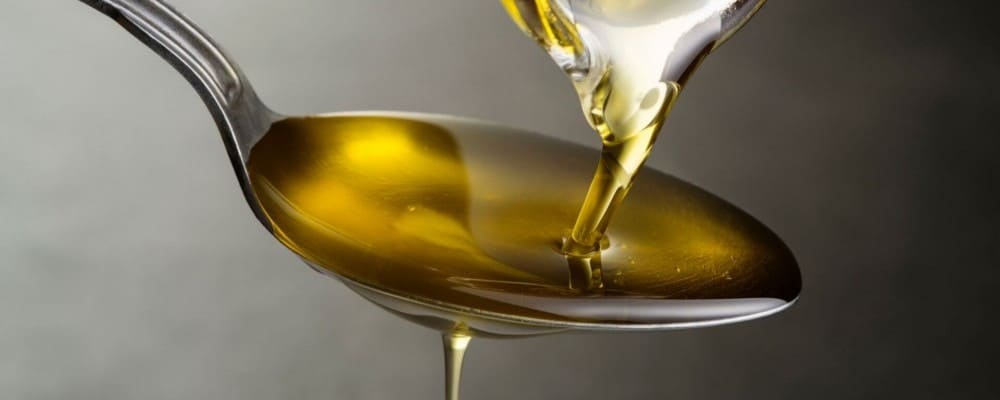 This is the not-so-secret ingredient that moves your morning coffee from just great to superstar status.
There is overwhelming evidence of the numerous health benefits of MCT oils. If you're also following the keto diet, this amazing oil will keep you in ketosis for longer, or help you get into ketosis sooner.
Coffee plus MCT oil work together to bring you a morning drink that will blast you out of bed.
If you are not familiar with MCT oil read mct oil for keto for more information about the amazing health benefits of this oil.
This is a review of the most popular pure MCT oils best pure c8 mct oil product reviews

Bulletproof coffee recipe (keto)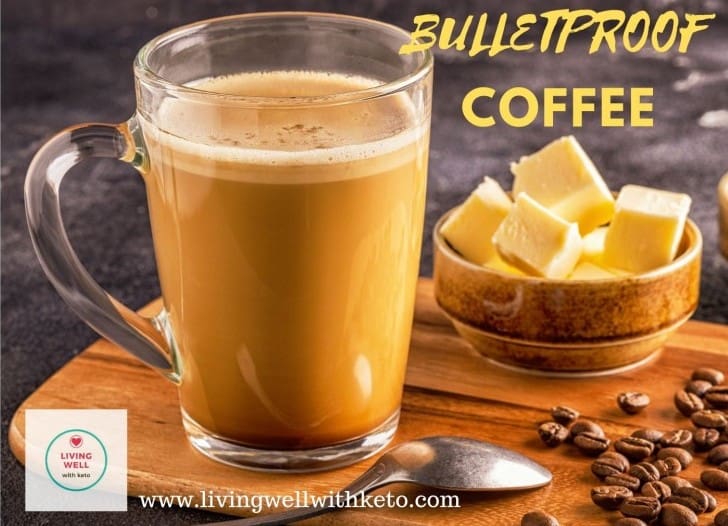 2 cups (16 oz) of fresh-brewed coffee
2 tbsp of ghee/clarified butter or grass-fed butter
1 tbsp MCT oil (or 1 serving MCT powder)
1 tsp cinnamon spice powder
Method
Combine all the ingredients with a stick blender until frothy.
Pour into a cup or mug and enjoy!

If you need a sweetener I recommend that you use Erythritol. There are several on the market, both pure and mixed with other ingredients. This is a 100% natural sweetener, and is the healthy option for keto dieters.

Variations of keto coffee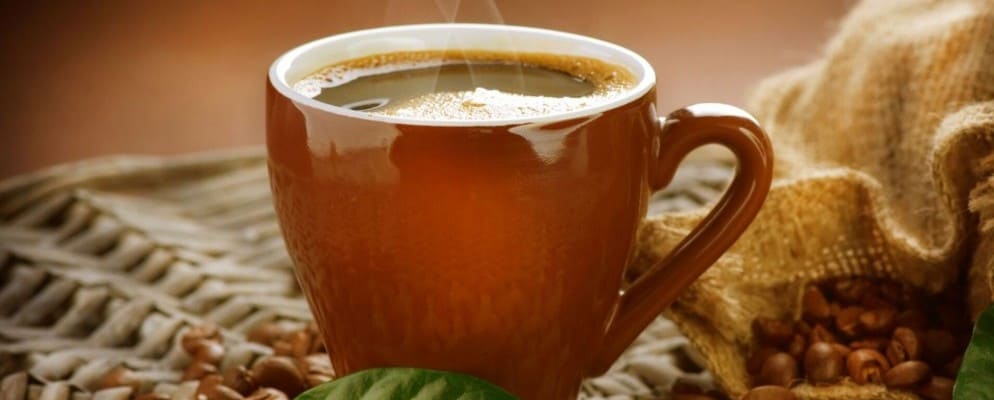 One of the easiest ways to vary your bulletproof coffee is to add a spice or flavoring:
Vanilla extract
Peppermint extract
Cinnamon
Unsweetened cocoa powder
Small square 92% cocoa chocolate
You can also sweeten it by adding a sweetener such as Erythritol which is my favourite due to the fact it's 100% natural. There are several very good products on the market, and I've reviewed some of the best here.


I have only just discovered these flavors, and they are fast becoming a favorite way of ringing the changes. They take coffee to a whole new level!
These come with a great easy to use pump and are gluten, carb and sugar free.
Jordan's Skinny Syrups Sugar Free 4 Flavor Variety 1 of each 750 mL Bottle with By The Cup Coffee Syrup Pumps

Add even more goodness to your coffee
Add this amazing protein shake to your bulletproof coffee! Feel great AND LOOK GREAT! This collagen protein shake with MCT oil will help you improve you skin texture, and grow longer and healthier hair and nails. That's on top of all the benefits of MCT oil.
100% no questions asked money back guarantee if you don't love this product
Perfect Keto Chocolate Protein Powder: Collagen Peptides Grassfed Low Carb Keto Drink Supplement with MCT Oil Powder. Best as Keto Drink Creamer or Added to Ketogenic Diet Snacks. Paleo & Gluten Free

Make your coffee into a treat by topping it with a big tablespoon of heavy whipping cream.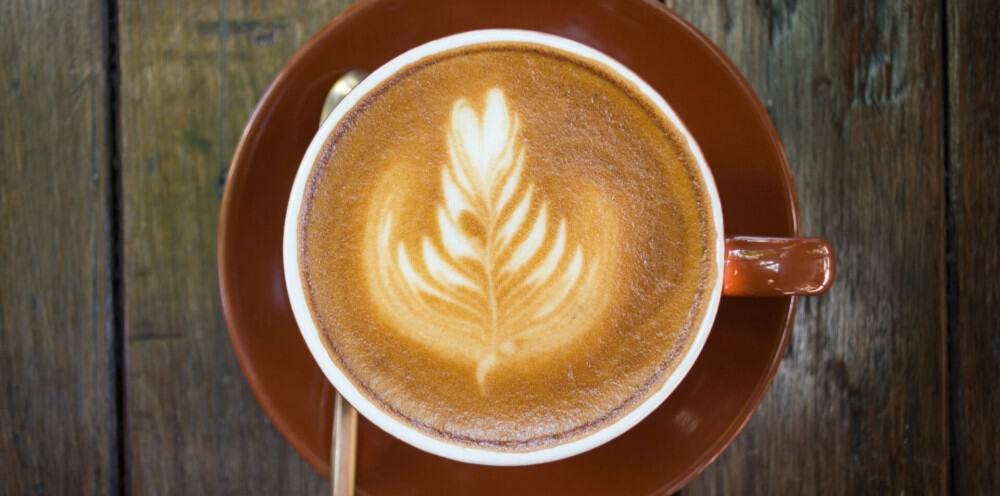 Almond Bulletproof Coffee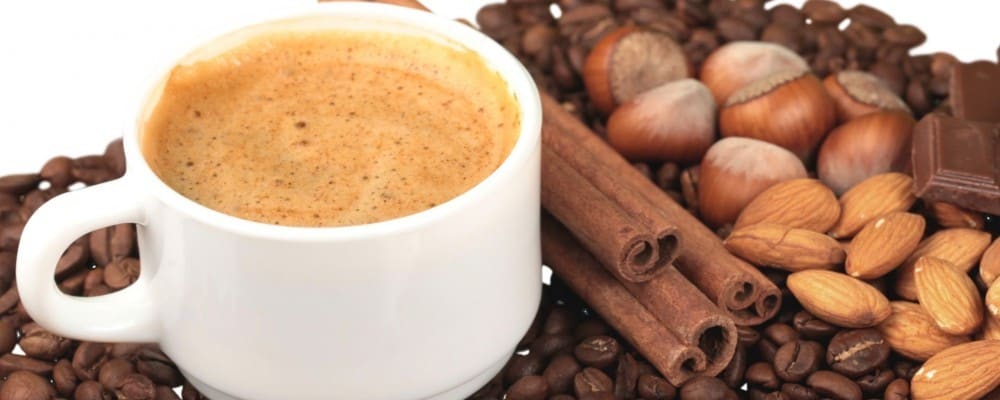 Double shot expresso
1 tbsp grass fed butter
1 tbsp MCT oil
1/4 cup/ 60g Almond milk
Method
Heat the Almond milk
Blend all the other ingredients together with a stick blender and pour into coffee cup.
Add the heated almond milk slowly to the top of the coffee mixture. Enjoy.
Keto Cappuccino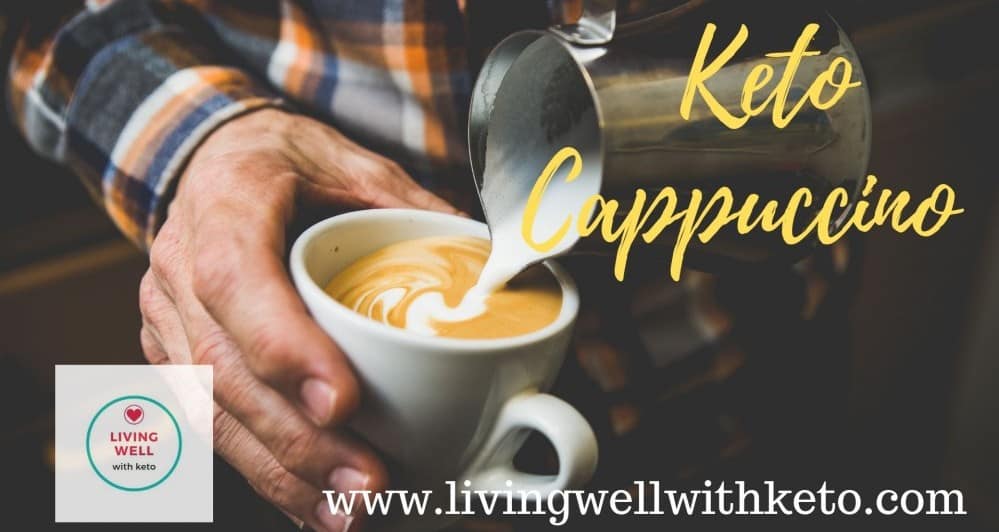 1/2 cup/120ml espresso
1/4cup/60ml coconut milk
pinch cinnamon/cocoa/vanilla – choose the one you love!
Erythritol to taste, or other healthy sweetener
Method:
Place coconut milk in a stick blender and blend until frothy.
Make the espresso
Pour just the milk onto the espresso, holding the foam with a knife to put on last
Sprinkle with your choice of flavour
Enjoy!
Iced bulletproof coffee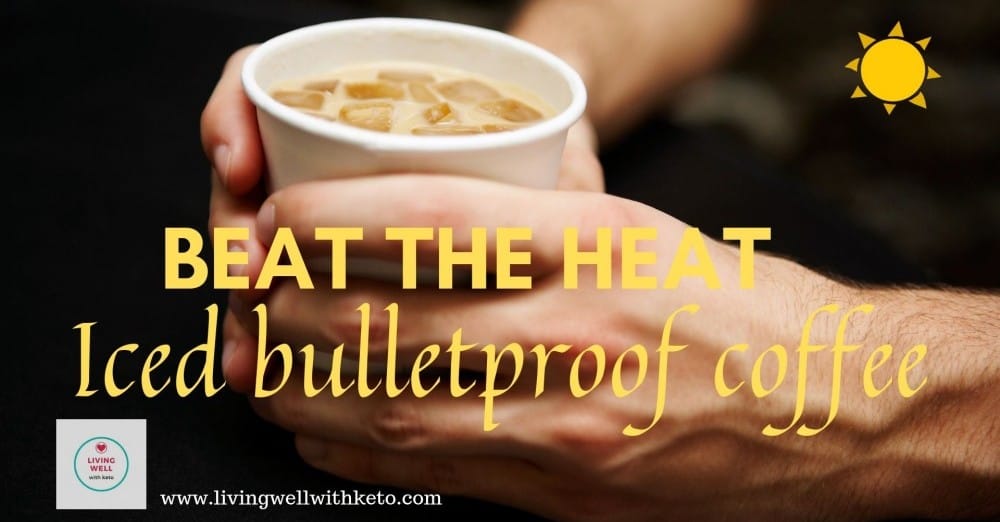 This couldn't be easier to make and for a quick energy boost on a hot day it can't be beaten.
Blend up the hot Bulletproof Coffee listed here.
Swap the butter out for ghee. Ghee won't separate when added to ice.
Pour over ice.
Enjoy!
You could also quickly blend this if you don't want blocks of ice. Another great tip is to make some espresso ice cubes ahead of time and use these.


Bulletproof starter kit
Everything you need to make an amazing bulletproof coffee
CERTIFIED CLEAN COFFEE: 

HIGH QUALITY C8 MCT OIL: Brain Octane is carefully extracted from 100% pure coconut oil

100% GRASS-FED, CLARIFIED BUTTERFAT: Bulletproof Ghee is produced in the traditional Ayurvedic method by slowly heating grass-fed butter over an open flame, resulting in pure, clarified butterfat that preserves only the best parts of butter. This process removes nearly all casein and lactose.
KEEPS CRAVINGS AT BAY: Brain Octane oil is distilled from the most potent part of the coconut, resulting in a highly ketogenic oil that metabolizes more efficiently and helps keep your cravings under control.
SUGAR-FREE ENERGY: it is rapidly absorbed and changed into ketone bodies – providing instant energy to the brain.  Experience the power of using quality fats for fuel, keeping you full and focused for hours.
Bulletproof Starter Kit, 12oz Ground Original Roast Clean Coffee, 16oz Ketogenic MCT Brain Octane Oil made from 100% coconut, 13.5oz Grass-Fed Ghee, Perfect For Keto Diet
Get as creative as you like with your bulletproof coffee. Switch flavours or spices, add cream or ghee. Serve hot or iced – there are so many ways to enjoy this coffee.
You will love it first thing in the morning, and its great a second time mid-afternoon to beat that afternoon slump.