The keto diet offers many healthy choices when it comes to the best keto breakfast foods. With the emphasis on high fat, medium protein and low carbohydrate there are many tasty keto breakfast options.
The obvious choice is a breakfast of bacon and eggs. Your grandparents probably enjoyed this breakfast frequently. Before the huge advertising push towards cereals, this was a long term favourite.
This traditional breakfast is both healthy and naturally keto friendly. Your grandparents generation seldom suffered from obesity, type 2 diabetes or chronic inflammation.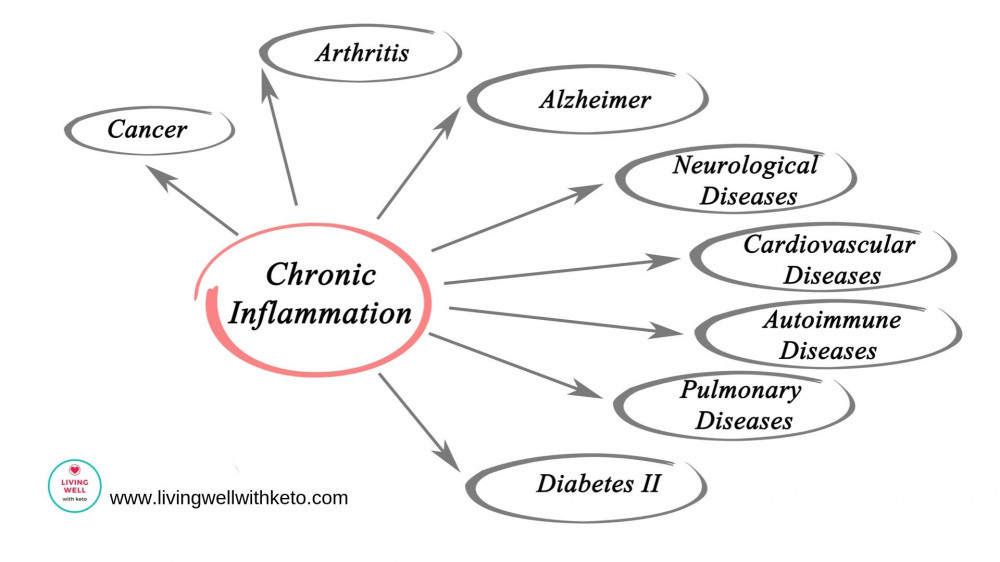 Chronic Inflammation is the single most important driver behind many if not all the numerous diseases now suffered by an ever-increasing proportion of the population.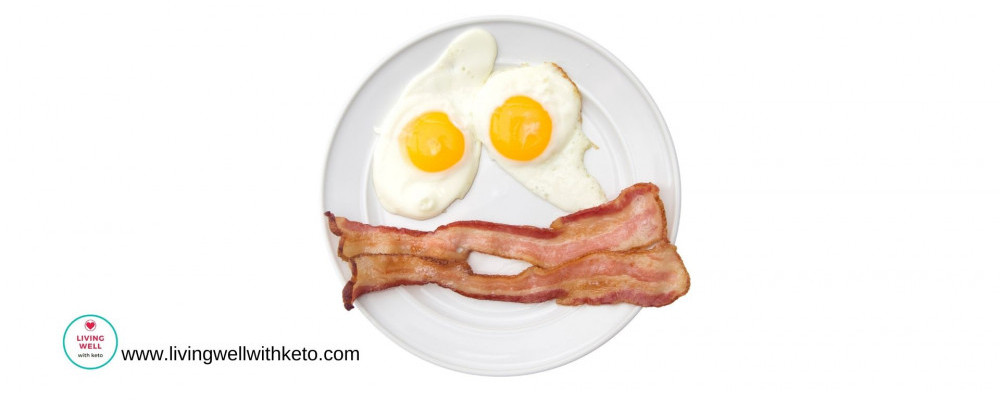 If you're a fan of bacon and eggs, go ahead. Make enough to feel satisfied. The keto diet is not about restricting calories.
However, take care to not push to boat out too far; the keto diet isn't an all-you-can-eat buffet either. Eating any food, including keto friendly foods will cause weight gain if eaten in excess.
So, apart from Bacon and eggs, what else would count as super satisfying keto breakfast foods? How do you decide which foods to choose?
Make sure you choose high fat, nutritionally dense keto breakfast foods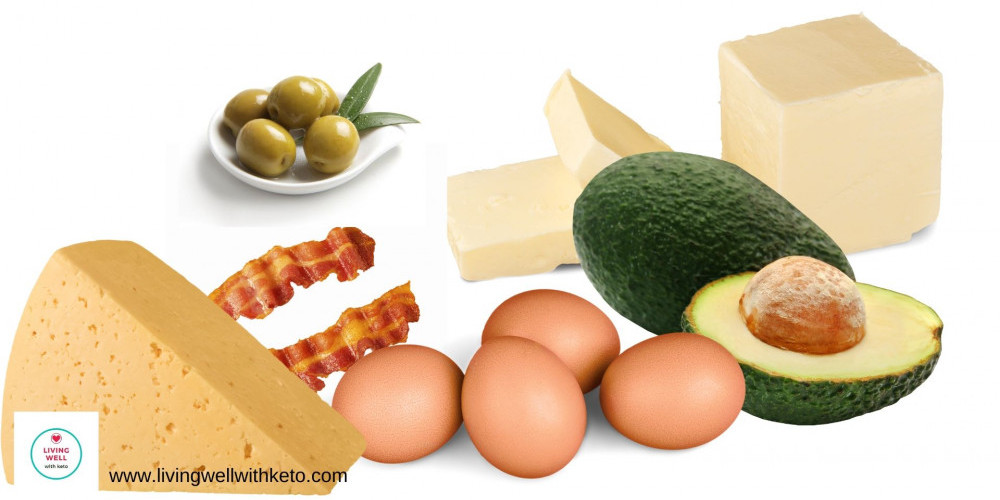 The first rule has to be always make sure that your food choices are high fat and nutritionally dense. Good keto breakfast foods will include such foods as:
Eggs – Anyway you like them. If fried use bacon fat, lard or butter to keep to healthy oils. Avoid seed oils like the plague.
Avocado –
A serving size of half a medium avocado
6g carbs
12g fat
1g protein
130 calories.
Delicious as a side with almost any breakfast. Don't be put off with the highish carb count. They are packed with healthy fiber which brings the net carb count down to a very low level.

Cheese – hard cheeses are best. Add cheese to an omelet, sprinkle it over scrambled eggs or enjoy slices drizzled with olive oil and accompanied by a few olives. This will give you a super healthy Mediterranean style breakfast with almost zero preparation time.
Bacon – add small pieces to omelets or scrambled eggs. Wrap cheese or asparagus with bacon as a tasty breakfast that will set you up for the whole day
Taco Bowls – I love these. I use cauliflower rice as a base and then add any meat I feel like such as minced beef. Pile the cauliflower rice in the bowl, add the meat, add some grated cheese, a little chopped tomato with onion, some avocado slices. Get creative, this is a fantastic breakfast which you can make in dozens of different ways.
Olives –
A serving size of 1oz/28g
1.53g carbs
3.2g fat
0.26g protein
33 calories
Asparagus Bacon Wraps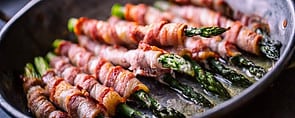 A serving size of 1 bundle
0g carbs
4g fat
3g protein
46 calories
36 asparagus spears
12 slices bacon
1 tablespoon olive oil
Salt & Pepper to taste
Preheat oven to 220C/425 F and line a baking sheet with parchment paper.
Wrap bundles of 3 asparagus spears with a single slice of bacon. Place on prepared baking sheet.
Drizzle with olive oil and sprinkle on salt and pepper to taste. Bake for 20-25 minutes until bacon is crispy
Bulletproof keto coffee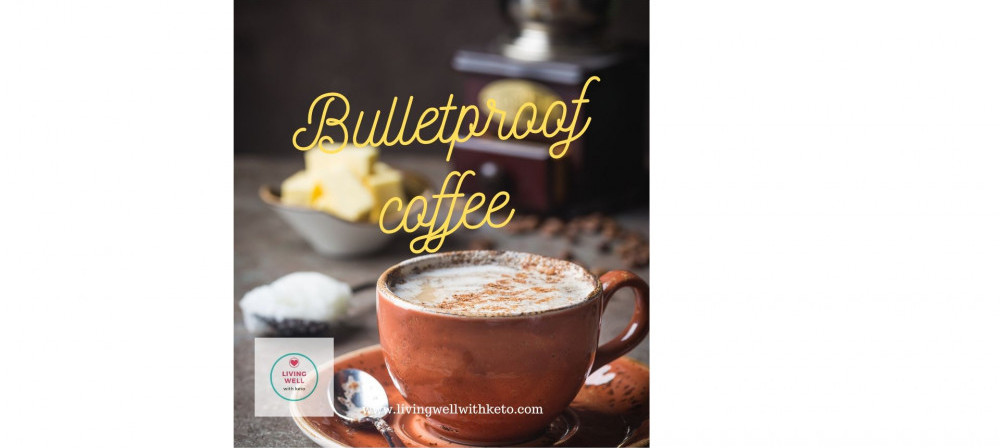 If you're really not into eating much at all in the mornings, then its certainly worth thinking about a super charged coffee to start your day.
The bulletproof coffee will help you stay feeling full for hours as well as giving you a cognitive and energy boost that will get you out of bed.
Many fans of this coffee find that they are super focused and relaxed for hours afterwards.
There are many ways of enjoying this coffee and for a list of recipes see here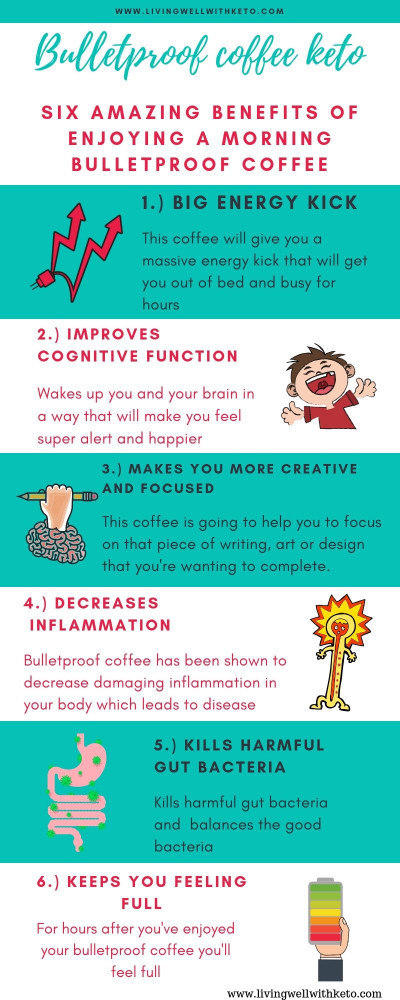 Benefits of bulletproof coffee:
Gives you a big energy kick that you'll feel for hours
Improves cognitive function
Makes you more creative and focused
Decreases damaging inflammation in your body which leads to numerous health problems
Kills harmful gut bacteria, and balances healthy bacteria
keeps you full for hours
What if I don't want breakfast at all?
There is absolutely no need to eat breakfast if you are the sort of person who can't face food as soon as you wake up.
To read more about this see here
There is also a lot of evidence that missing breakfast can be very beneficial for your health. If you're practicing intermittent fasting, skipping breakfast can be an easy way to do this.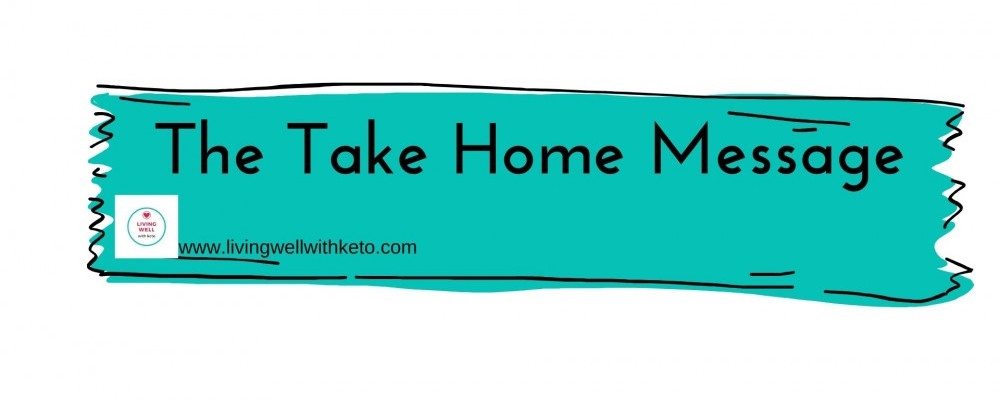 The keto diet is an amazing, healthy and diverse diet which will help you to reach all your weight loss and health goals.
The diet will enable you to either skip breakfast altogether, or put together many amazingly tasty keto breakfast foods. These foods will set you up for the day and help you to say energized and focused all morning.
There is no reason to not enjoy a wide range of foods for breakfast while still staying within the rules of the keto diet