If you choose to eat breakfast and you're dieting you'll want to know exactly what is a healthy breakfast to lose weight.
Firstly, I'd like to point out that there isn't any good reason to feel like you have to eat breakfast at all. If you're like most people, you will have absorbed the message that breakfast is the most important meal of the day.
This simply isn't true.
Breakfast is no more important than any other meal you eat at different times. There is a lot of evidence to show that actually skipping breakfast can be beneficial to your health especially if you're interested in intermittent fasting.
So, if you're the sort of person who would rather not eat the moment your feet touch the floor in the morning, go right ahead and wait until lunchtime.
You could even just enjoy a super healthy bulletproof coffee to give you a great early morning boost. Read about all the health benefits of this liquid super breakfast here.
For more information about why you don't necessarily need to start your day with a breakfast read:
So, having dealt with that issue, lets find out what is a healthy breakfast to lose weight.
What is a healthy breakfast to lose weight?
Here I'm going to assume you're already on the keto diet.
Without a doubt, this super low carb diet is the quickest, easiest and best researched way of losing weight.
It does not require any special foods, does not force you to go hungry and will meet all your nutritional needs if done correctly.
If you're not already familiar with the keto diet click here to find out all about it.
Which foods to choose
Basically, a healthy breakfast to lose weight is any breakfast that is low carbohydrate, contains some protein and fats.
It will be based on nutritionally complete whole foods.
By whole foods I mean eggs, bacon, avocados, cheese, sausages, omelets, and any other meat, fish or vegetable that you fancy first thing in the morning.
If you're serious about losing weight you are going to have to steer clear of all the pre made, boxed breakfast foods that are available.
This includes breakfast cereals, pop tarts, yogurts and anything with a high carb count. This means that pancakes and bakery items are off the menu too.
If this sounds a little harsh to you, read Is wheat bad for you and our brain?. You will be doing your health and your weigh a lot of good by walking away from this product.
And while I'm on the subject of what you can't eat, avoid seed oils too. That bacon is great for a weight loss breakfast, but make sure that any oil you use is a healthy oil.
Examples of healthy oils are:
Extra Virgin Olive Oil
Coconut Oil
Lard
Butter
Ghee
Tallow
Other grass fed animal derived fats
You can use the amount of these oils that you need or like with your breakfast. The keto diet is a high fat diet.
Forget about fat making you fat. It's too many carbohydrates that do that to your body.
So, get out that skillet, throw in some sausages, bacon, add a healthy oil and you're on your way to a healthy breakfast for weight loss without eating something even vaguely resembling a diet food.
If all this sounds like its too good to be true, take a look at How does a keto diet work?.
You'll soon be a fan of the sort of breakfasts your (slim) grandparents enjoyed all the time.
So apart from bacon and eggs and sausage and eggs, what else is a healthy breakfast to lose weight?
Omelets
These lovely morning items can be dressed up in any which way you want. Cheese, bacon, taco mince, avocado, plain…
Just make sure that whatever ingredient you're adding is low carb.
For an extra special omelet try a crusty omelet:
For one person (you!) you'll need:
2 eggs
2 tbsp heavy whipping cream
salt and ground black pepper
1 tbsp butter
75 g mature shredded cheese
and for the filling:
2 mushrooms, sliced
2 small tomatoes, sliced
15 g spinach
2 tbsp cream cheese
30 g of any deli meat or bacon bits
1 tsp dried oregano
Method
Whisk together the eggs and cream and add salt and pepper to taste.
Heat the butter over medium heat in a non-stick skillet. Add a layer of cheese to cover the bottom of the skillet and cook until the cheese is bubbling.
Pour the egg mixture over the cheese and cook for a few minutes on a lower heat.
Fill one half with mushrooms, tomatoes, baby spinach, oregano, cream cheese and the deli meat you've chosen. Cook for two or three minutes.
When the egg mix sets, fold it in half and put on a plate.
Delicious! I make mine with bacon, but its just as nice with the meat omitted if you'd rather get the whole cheesy taste.
This can be made in endless different ways, get creative, and you could have a different tasty treat in front of you every single morning.
Unusual breakfast items for weight loss
If bacon, sausage, eggs and cheese, salmon and omelets aren't enough variety for you, there are still some fantastic breakfasts that will hit the spot and bring you that all important variety.
Try a Spanish style breakfast. These are super healthy, keto friendly and will keep you on track to lose weight too.
Olives served with slices of amazing Manchego Cheese, sliced thinly and drizzled with super healthy olive oil.
Thin slices of Spanish ham. Enjoy these with a few almonds, or more olives.
Smoked salmon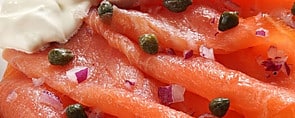 A serving size of 100g/3.5oz. Smoked salmon is not only delicious on its own, but is a keto power house of nutrients including omega 3 fatty acids. Fantastically versatile, you can enjoy this wrapped around cheese or with mayo for that extra tangy bite.
0g carbs
4.32g fat
18.28g protein
117 calories.
This is a fantastic meal at any time, and gives you that all important omega 3. Add to Omelets or scrambled eggs for a more substantial breakfast.
By following the keto diet, there will be a wide range of healthy, nutritionally dense foods that you can choose to enjoy for breakfast.
As long as the food is low carb and comes in at less than 20g net carbs as a daily allowance, you will lose weight.
Don't under eat. Eat until you feel satisfied, and use healthy oils when you need to.
Don't eat anything with sugar, wheat or seed oils. Not only will these items do a number on your health, they will stop you losing weight too.
Remember that breakfast is just a choice. There is no evidence that suggests it is any more important than a meal taken at any other time.
Further, if you're intermittent fasting, this is one of the easier meals to skip to keep you within your eating window.
A good breakfast will keep you full and not wanting to snack until lunchtime. If you do find yourself hungry, increase the fat content of your meal.
This advice will ensure that you will lose weight, but you must make sure that you are keeping to the keto rule of 20g neg carbs a day or less.