This Keto Diet Plan Food List will help you to stock your store cupboard with all the essential foods you need. This list contains all my favorite foods.
These are the foods which I use almost daily to make quick and keto friendly meals and snacks.
These are the meals and snacks that I eat 80% of the time. The everyday foods. The store cupboard staples and the foods that I enjoy.
The Keto Diet Plan Food list  can be used to create easy and nutritionally complete meals that will super boost your success on the keto diet.
They are all low carb and not wildly expensive. I can buy them all locally.
They are just a small sample of all the keto foods that are available, but they're my favourites.
Vegetables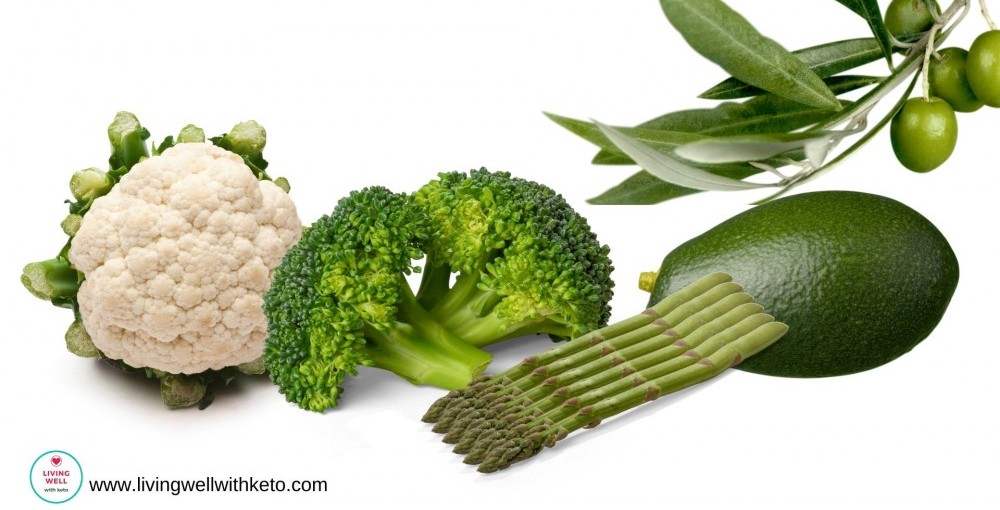 Cauliflower – this has to be the most versatile keto veg on the planet. There are literally thousands of meals you can make with this!
Try cauliflower cheese (keto style) or cauliflower rice. I prefer cauliflower rice to the normal rice.
Cabbage – shred it, add a big spoon of mayo and put it with almost anything. Fry it with bacon for a great lunch.
Broccoli – I eat this often, and it has a great nutritional profile. Equally good in a stir-fry or used with cauliflower to add some color and goodness to cauliflower cheese.
Brussels Sprouts – these are also amazing when fried. Add Bacon or any meat you enjoy.
Asparagus – one of the lowest carb veggies. Delicious, add some butter and take them to a new level.
Avocado – I could write forever about how fantastic these are. Packed with nutrients and fiber. Super healthy, versatile and they sit well with an endless list of other ingredients. Good for a snack to take to work too.
Zucchini – these can be baked with the filling of your choice for lunch. I love them spirilized as a pasta replacement. Add butter for even more taste and to reach your fat macros.
Olives – These are always in my cupboard. Add them to salads, eat them as a snack. Add to any cheesy dish you're making. They are super healthy.
Fish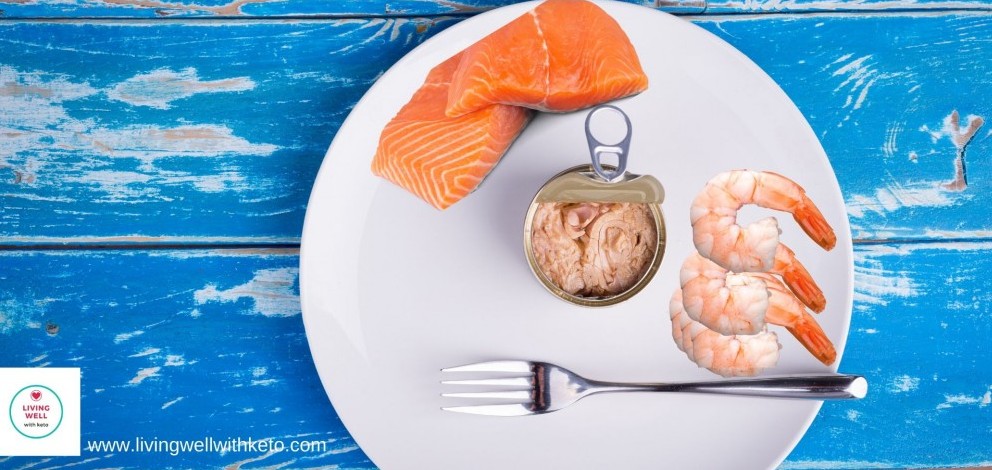 Salmon – I could probably eat this every day. Loaded with goodness including important omega 3 fatty acids.
Try to eat this at least twice a week. I like to pan fry my salmon for extra flavor.
Tuna – I tend to use the single serving cans of tuna in olive oil.
It's probably true that a fresh piece of tuna is more healthy, but I'm not the keto police. I love to tip a can onto a salad, add some olives and I have a great lunch in two minutes.
Prawns – Not the cheapest food in town, but when I'm feeling like a treat this fills the spot. Fried with plenty of salt and eaten alone, with Avocado or with a salad.
Cod – This is another very easy fish to prepare. Fried or oven baked. I love it for its mild taste and the fact that you can easily spice it up with some cheese or chilies.
Kippers – In my opinion, these smoked fish will turn your breakfast into a meal fit for kings. Amazingly healthy and quick to prepare.
I eat them with nothing more that a big pat of butter and some salt and pepper.
Meat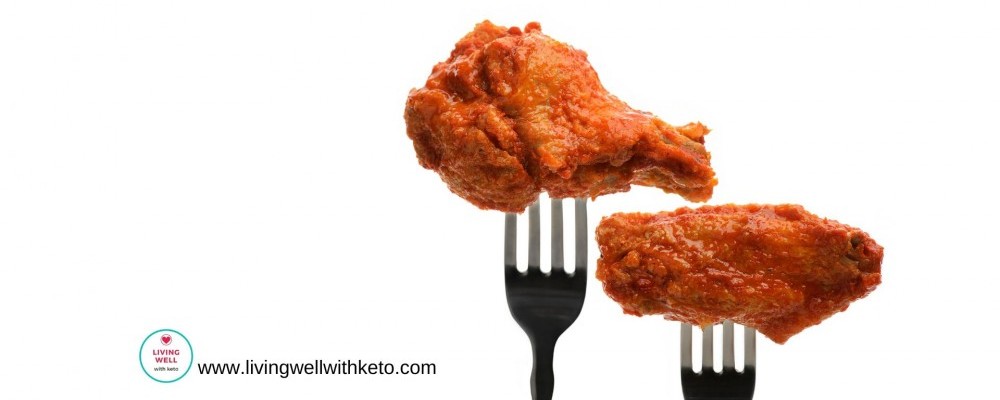 Bacon – Yes, I know: This super tasty item isn't the greatest for your health as it's a processed meat.
You probably need to limit it, but don't let that stop you.  Add it to your keto diet plan food list and enjoy.
Super versatile, it's great for Bacon and eggs, and as an added ingredient in no end of other dishes.
Wrap your asparagus in a few slices of bacon for an amazing snack.
Chicken – I have no doubt that you already know and love this meat.
You'll be pleased to hear that it couldn't be more keto friendly.
Another versatile item that is going to help you to make dozens of different meals you're going to love.
Don't just eat the lean meat, go ahead and enjoy the wings and other fatty parts too.
Fruit
The only fruit that I eat are strawberries and blueberries. Strawberries I enjoy in season, with lots of full fat cream and  Erythritol sweetener.
The blueberries I eat only very occasionally, and for this reason I buy them frozen.
Dairy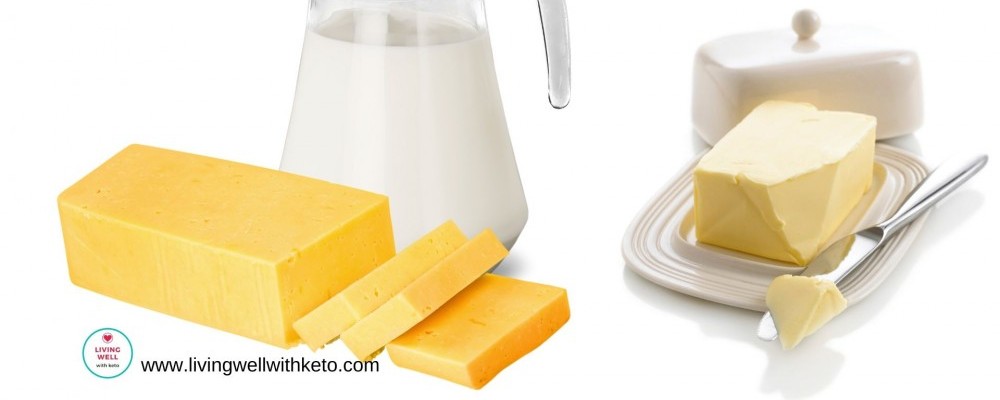 Cream – full fat. I add it to sauces, coffee, and berries. Add melted cheese for a very quick keto cheese sauce.
Cheese – I'm a fan of hard cheese for cooking, and a few slices melted in the microwave turn into a cheese crisp which is great with a dip such as guacamole.
Fill a bowl with cheese and olives. Add  a little olive oil for a snack that hits all the spots.
Cheese freezes well too, so very easy to always have some available.
I love Edam (which I normally eat on it's own) and goats cheese. A few nicely toasted goats cheeses with a salad is one of my favourite meals.
Butter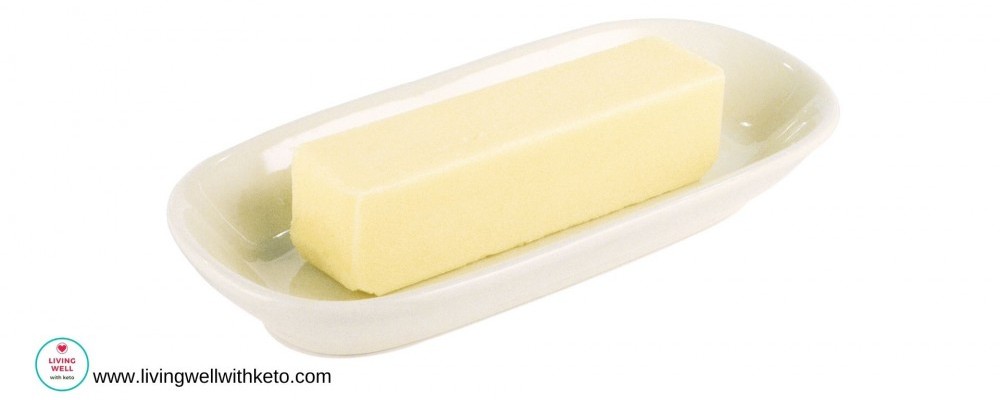 No Keto Diet Plan Food list could be complete without adding grass fed, salted butter.
I use this with just about everything. Sauté vegetables, added to a piece of chicken, melted into cooked, drained cauliflower for a great mash potato substitute.
There are thousands who start their day with a Keto Coffee, with added butter. An amazing way of boosting your energy levels and focus for the day.
Eggs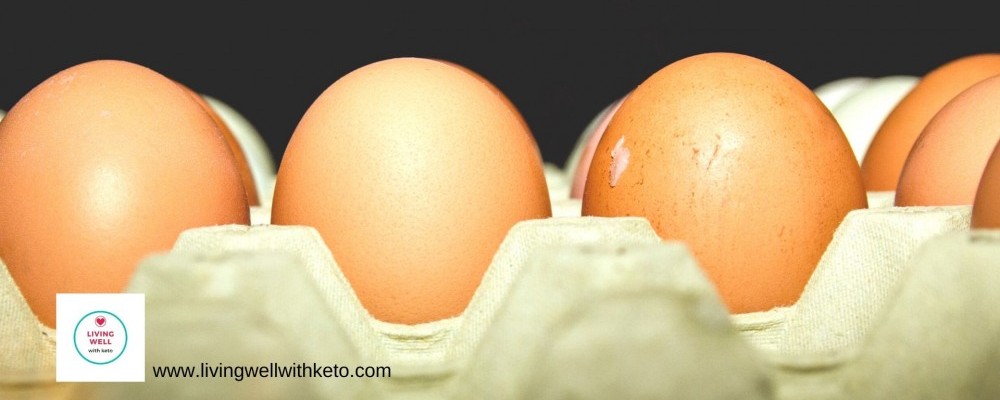 A small package of nutritional goodness. I always have these in the kitchen. I hard boil a few at a time to have with salads or as a quick snack.
A cheese omelet is always a quick tasty meal too.
Have I already mentioned Bacon and Eggs?
Nuts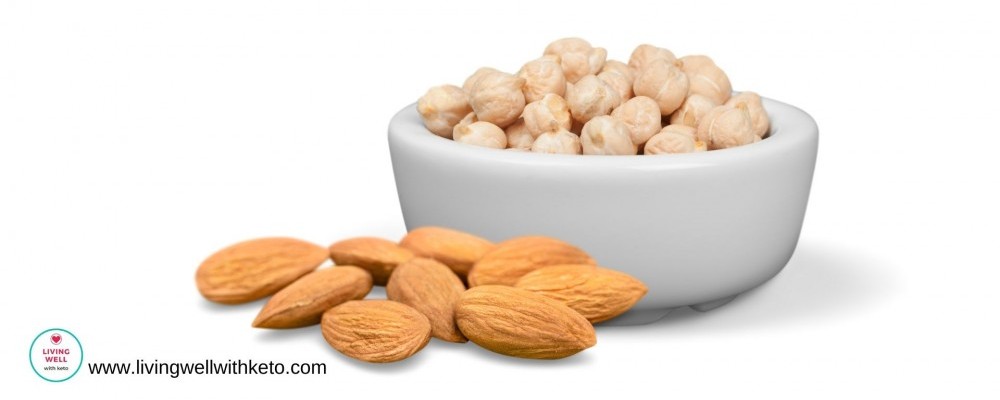 Almonds – my top favourite. I eat them alone, although I do watch how many I have.
Macadamia – high fat and low carb, so very keto friendly
There are hundreds of Keto friendly foods you can choose from for your own keto diet plan food list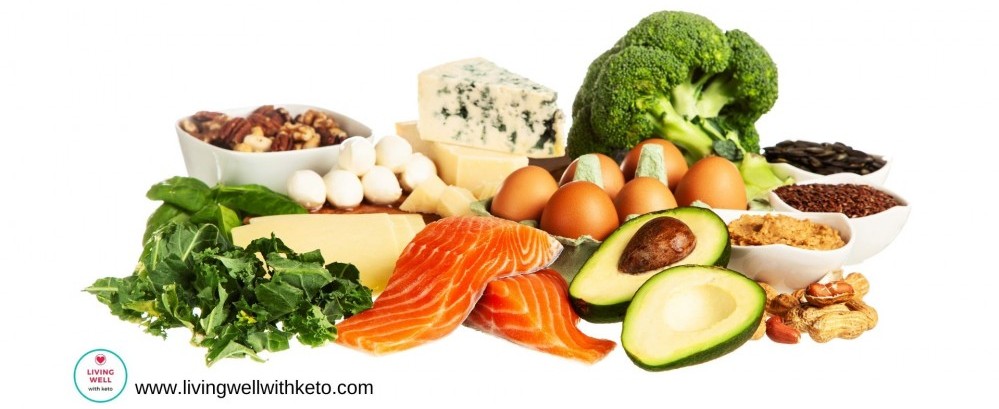 This list contains my favourite foods. The ones that I use over and over again.
Obviously from time to time I'll buy something different.
I'm a bit choosy when it comes to Fish and meat, and for that reason my lists of these are very small. However, all fish as well as all meat is allowed on the keto diet.
To see a full list of the top 100 keto friendly foods visit:
Top 100 keto foods (with nutritional values)
Snacking on the keto diet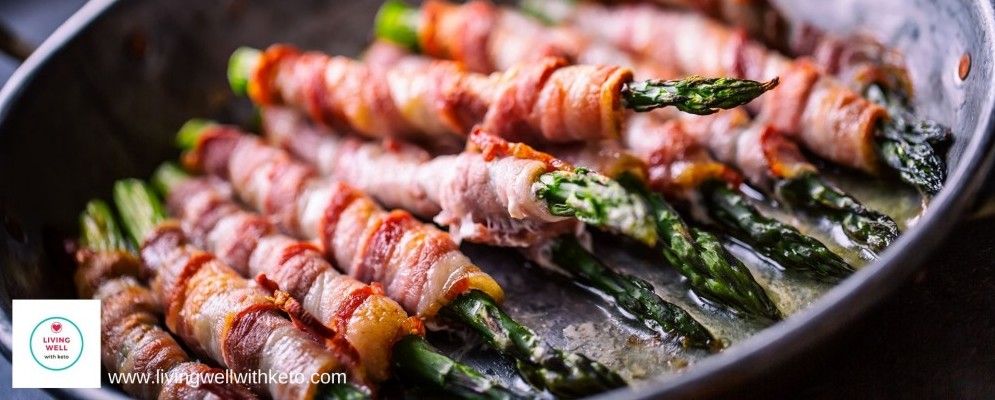 Snacking isn't something that you want to be doing all the time.
If you do find you're wanting to snack several times a day you should consider increasing the amount of food you eat at meal times.
But then again, I'm no stickler for the rules. The occasional keto snack won't hurt.
Just make sure that all your snacks are nutritionally dense. If your snack is more or less junk food/simple carbs then you want to make sure you're not eating that too often.
The snack Items on my keto diet plan food list
It's better to be prepared, rather than end up eating something non-keto because you're hungry, in a hurry and nothing else is available.
I'm never without:
Olives – I buy them in tiny single serve cans. One can and some cheese normally is enough.
Cheese
Almonds and Macadamia nuts. I limit these as they are too easy to over eat. Their carb count can soon climb.
Hard boiled eggs
Chicken wings, cooked and kept in the freezer.
I also have almond flour and Erythritol. With these, some butter and a few eggs I can have a great cake or pancake from time to time which is still keto friendly.
Oil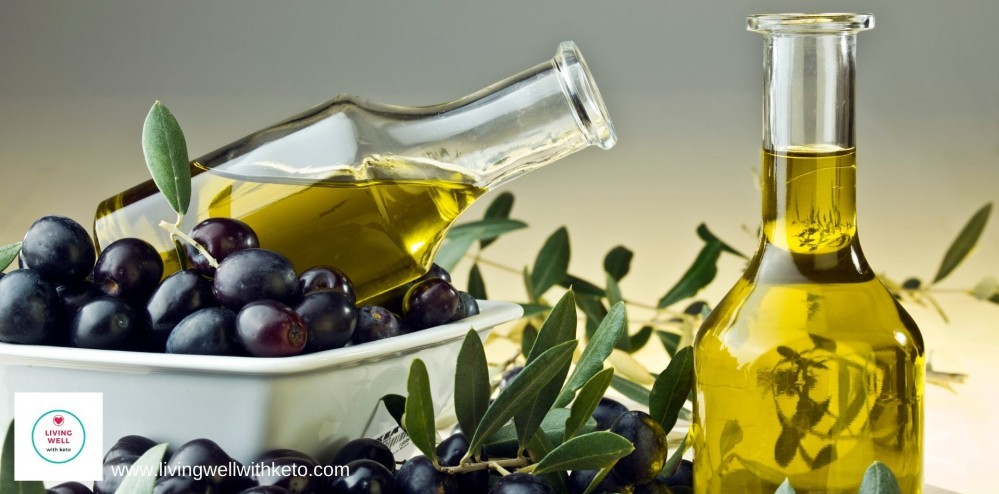 The last items that I'm never without are olive oil for salads and cooking and MCT oil. MCT oil is more for it's amazing health benefits than anything else. It has no taste, so I pour some over my food.
MCT oil is also a super healthy way of making sure you reach your fat macros for the day.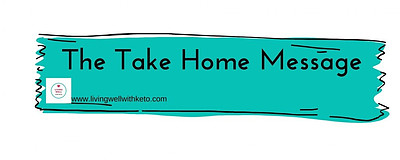 To sum up, success on the Keto diet is all about planning ahead.
By using my Keto Diet Plan Food list as a guide and experimenting, you'll work out which are your favorite keto foods.
Remember to  make sure you have the ingredients for a favorite meal or snack.
For this reason you may want to print the list of keto foods for future reference.
If you're like most people you will normally enjoy about 10 different dishes. You'll want to  make sure you always have the ingredients to hand.
However, snacks should be limited unless they are nutritionally dense.
It's always good to have your favorite snacks to hand. This can stop you from straying from the keto meal plan by helping you to deal with any between meal hunger.
Consider increasing your meals if you find that you're frequently hungry between meals.
I find that the foods listed here are a great basis for all my meals.
In addition, I'll often add a new item or two into my shopping cart just to ring the changes.
Some people love to experiment, and create new meals. I find that I prefer to fall back on some tried and tested favorites.
Which ever foods you plan on using the most on your keto diet, you'll need to make sure that you're getting enough variety.
So, the larger number of "every day" foods that you eat, the bigger your chances of reaching all your nutritional needs, while staying on the keto path.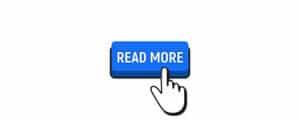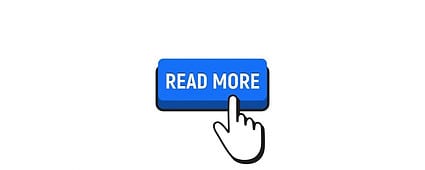 You may also be interested in:
Top 100 keto Foods with nutritional values
Keto eating: Always weigh your food